Bitcoin
What is Bitcoin? Is it like Paypal or Paxum?
No. Bitcoin is a new currency on the web that is now progressively more popular than other forms of currency. The Bitcoin payment process is both uncomplicated and supremely secure. Using Bitcoin allows for users to engage in private transactions on the web. You don't even need your own bank to complete a Bitcoin transaction. Along with being unique Internet currency, Bitcoin is not subject to negative bank practices, such as currency manipulation. Instead, special coding procedures cement Bitcoin stability and prevent manipulations from happening. Bitcoin is now available for anyone with a computer or similar smart device that can access the Internet.
How is Bitcoin better than other conventional payments?
The coding procedure noted above, is called a block chain, and is utilized in a Bitcoin transaction. This makes it virtually improbable for third parties to hack into and view your financial transactions. This coding is hugely effective in keeping others, including the government, out of your affairs. Additionally, Bitcoin saves a purchaser money when this currency is sent over the 'Net because there are no third party fees, which are part and parcel of other online payment systems.
Please watch the video below to learn more about bitcoin transactions:
How do I make a Bitcoin payment to The Cali Connection?
The Cali Connection is now allowing its customers to buy cannabis seeds thru Bitcoin. First, you need a Bitcoin wallet. Then you will need to get Bitcoin currency into this wallet. Rest assured, the process is easy to follow. Once you have a Bitcoin wallet with Bitcoin currency inside, then you will be ready to start buying products using Bitcoin.
What is a Bitcoin wallet?
A Bitcoin wallet is akin to having an online account for receiving, sending, and transacting Bitcoins. When an individual purchases Bitcoins, they are moved into their Bitcoin wallet. When items are bought using Bitcoins, the Bitcoins are then taken out of the Bitcoin wallet as if you take money out of your wallet. To simplify matters, we here at The Cali Connection will detail how you can set up a Coinbase account to get started. A Coinbase account is a type of Bitcoin wallet and is used by people around the globe to make Bitcoin transactions in overseas commerce.
How can I create a Coinbase wallet?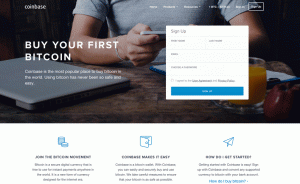 1) Point your browser to www.coinbase.com and sign up with your email address while also creating a password by filling in the required fields.
2): Check your email box for a confirmation email then click on the provided link to verify and activate your account.
3): After verification simply agree to the terms and conditions of the site. Now you are all set! You own your own Coinbase wallet which can be used worldwide with all vendors who accept Bitcoin currency.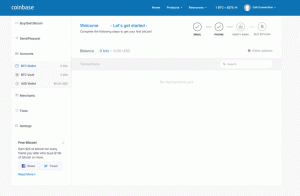 How do I send a Bitcoin payment to The Cali Connection?
By now having a Bitcoin wallet it's possible for us to show you how to buy items from us using Bitcoins.
1): When you reach the checkout page for The Cali Connection, choose the Bitcoin payment option.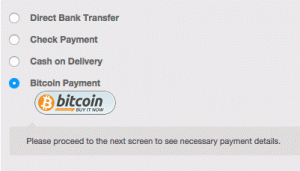 2): Next, you will see the payment details page. This page lists all the details you need to know to make a payment transaction. WARNING: If you already have a Bitcoin wallet, DO NOT CLICK the button that reads, "Pay with Bitcoin". Instead, gather the following information:
A. Find out and write down The Cali Connection Bitcoin address.
B. Write down the total amount of the payment owed.
C. Write down the order number.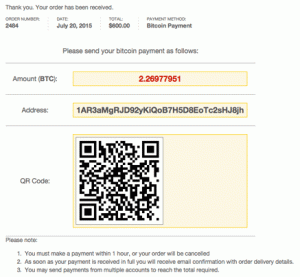 3) Go to your Coinbase Bitcoin wallet and open it.
4) Click the button which reads "Send Money". A page that looks like this will appear.
5) Simply enter or paste The Cali Connection Bitcoin address where the screen says, "To".
6) Next, enter or copy and paste the amount where the page states "Amount"
7) Then, enter or copy and paste the order number in the area called "Message".
Graphic showing the Send Money prompt
8) By clicking, "Send Money", you are activating your Bitcoin wallet to complete the transaction. Once we receive payment, we will promptly ship your items to you.
How do I buy Bitcoins?
Even if you aren't familiar with Bitcoins, this isn't a problem. You can buy Bitcoins and have them transferred into your Bitcoin wallet straight from the Coinbase site you used earlier.
To buy Bitcoins when using Coinbase:
1) Login to the Coinbase website.
2) Next, click "Buy/Sell"
3) When you're in the section entitled "Buy Bitcoin", the Coinbase system will ask you the amount of Bitcoin you want to purchase. It is important to realize that you will likely be buying fractions of Bitcoins, since a single Bitcoin can be pricey. For example, the cost of .05 of a Bitcoin is valued at $26.40. This exchange rate information is accurate up to the date as this Bitcoin guide is being written.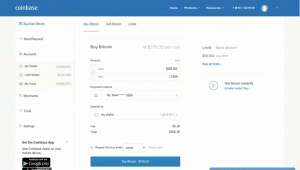 WARNING: Coinbase, along with other Bitcoin vendors, won't allow for the exchange of money for Bitcoins without first requiring you to verify certain information, such as, bank account, credit card, or phone numbers. Upon verification, a unique block chain is assigned to your Bitcoin, making it uniquely yours to do with as you please in complete anonymity.
The following is a list of other Bitcoin sellers:
www.paxful.com
www.localbitcoins.com
www.bitstamp.net
www.circle.com
www.bitstamp.ne
There are obviously countless other websites one can purchase Bitcoins from. As evidenced, it is safe and relatively easy to use Bitcoins for all your online purchases.